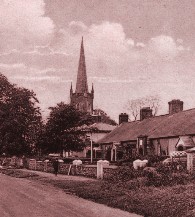 MARCH 2022 - IN PERSON MEETINGS HAVE RESUMED!
we are currently conducting meetings both in person and online, anyone who wants to receive the link to attend online (via Zoom), please contact us
Autumn & Winter 2022
Monday 15th August: 'Adolf Hitler and my part in his downfall:
the life and interesting times of 'Mickser' Mahon'
                           - James Durney
         [Please note that this event is part of Heritage Week]

 Friday 23rd September:   Walk and Talk around Kill village
[Please note that this event, which is part of  "Culture Night", will start in the car park beside St Brigid's church at 7 pm]

Monday 26th September: "Kildare: The Irish Revolution (Part 2)"
                    - Seamus Cullen
 
Monday 24th October: "Where is here?: a history of map-making"
- Dr Emma Lyons

Monday 28th  November: "When Michael Collins came to Naas"
                    - Liam Kenny       

Monday 23rd January 2023: Annual General Meeting (8 p.m)
This programme of talks is supported by Kildare County Council
.....
All meetings take place in the Parish Meeting Room at 8.00 p.m.(unless otherwise indicated)